I need to blow my ears out so i can't hear myself talk, cause all i'm doing is fucking up everyone else's life including my own.
Not Going outside today, too many cars driving...
The smartest thing I have ever heard
"people say love is supposed to be effortless, that good relationships dont take work. but thats bullshit. because yeah, sometimes love is easy and effortless, but more often than not its a lot of decisions and a hell of a lot of work. the true test of love is whether the work is worth it, and not is the work is there or not." - My sister, Maddie Callaghan (NOT REALLY DOH, BUT SHE IS...
In the hallways at school
inkyfurreal: You have… The popular girls: The popular guys: The sluts: The pervs: The nerds: The guidos: The stoners: That awkward PDA couple: That guy that really doesn't want to be late for class: The socially awkward kids: That kid wit da swag: That gurl that's just straight up fabulous: And then theres me:
Fuck This
Fuck this, just fuck all of this shit, i can't take it. I'm gonna stay in bed cause i can't fucking stand, without collapsing into tears. I'm gonna listen to nirvana full blast on fucking skullcandies that rape my fucking ears for 12 hours straight, but i don't even fucking give a shit. I don't fucking care, i don't  want one fucking aspect of the...
Re.flect
sing out your heart heaven from start everything sounds like an angel so don't act surprised open your eyes make every day better under the stars can the even be that far how could we ever tell beating of hearts everything starts tell me a story, or the wather tease me again end in pretend realize that's not where it should be tell me again help out an old friend ...
Something i wrote →
SO GUESS WHAT? I JUST SAVED A BABY'S FACE KTHNXBAI
Guess...
I don't know what to do with myself Mainly thoughts of you come to mind Impossible, like the fact that there's elves Simply there's only one reason to smile that I can find (but that's all I need) Sunshine seems so far away, on a cloudy day Yearning to see the rays, before the start of May On the table sits a letter on pink cards Under my shade, it's the only...
The Eternal Contestant (Verse 1)
The Eternal Contestant Competitions, Turning Tides Eternal Passion burning inside Tell you the truth, You're always on my mind The best thing one can ever Find A face to tell, a soul to hold Be always there, as we grow old In a field with all things distant On a stump, sits the eternal contestant
"All I've Ever Had" OR "The Spoken Words of A...
[Verse 1] All I've Ever Had Is an honest heart But go ahead Tear it apart All I've Ever Had Is sadness and tears Step on my soul Have No Fear [Chorus]x2 All the things I've heard They're out of my control These are the spoken words  Of a tortured soul [Verse 2] All I've ever had Is bad love habits Emotional exploison A million scattering rabbits ...
Nice
Ok so basically its REALLY nice outside, it sucks that whenever its nice outside, i'm always stuck at home…doing…absolutely nothing…hm…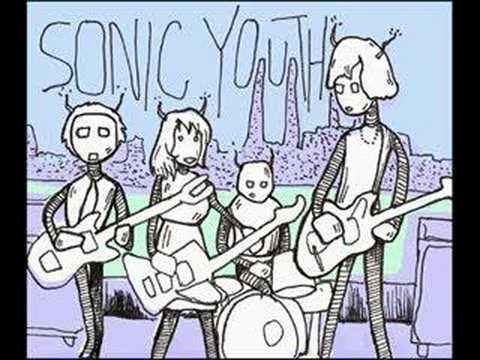 tumblrbot asked: WHERE WOULD YOU MOST LIKE TO VISIT ON YOUR PLANET?
More Random Lyrics, need some help this time,...
Nonchalant as you always are Ever wish upon a shooting star? Various things can fall apart Everything just a piece of chaotic art Ready your javelin throw, aiming straight For my wounded heart Of course there's things i'd love to say Roses bloom in the start of May Graffiti on the frozen walls Everything has a given cause Theres a time, a place, but not here and not now ...
Queso
Queso here are those lyrics that I tried talking about… I stared up happily at the setting sun like an ending harmony, the year was finally done over the past 24 months of pain very awkward moments, skills to be gained every day seemed like a cloud in the sky yearning to rain upon us, but it was too shy out of the starless night, i began my plight under the morning light, i had a...
Odd Thing
Recently inspired by a friend's photo album of her life, I'm deciding to try and write something sad, like "my year in photographs" I want to lay some words down before i get started, but i'm terrible at writing lyrics, so if you care, then keep up with this and i'll eventually have something that satisfies people…yeah